Meet David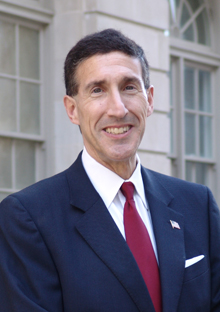 David Kustoff's roots run deep in West Tennessee. He was born and raised in Shelby County and is a graduate of the University of Memphis.
Appointed U.S. Attorney for the Western District of Tennessee by President Bush in 2006, Kustoff set his sights on cleaning up government and public corruption and fighting violent crime and drugs. He oversaw the majority of the Tennessee Waltz trials that sent Senator John Ford and 12 other defendants to federal prison.
In Congress, he will fight mandates and regulation that are crushing small businesses, and will stand up against wasteful government spending. He will continue to fight for the conservative principles that have defined his career; he stands ready to challenge the way things are done in Washington.
David and his wife, Roberta, have two children.
"I am a lifelong conservative who was born and raised in West Tennessee. Having served as our United States Attorney, I know just how important it is we work together to keep our community safe, secure, and prosperous. I look forward to earning your vote over the next few months." – David Kustoff